7 Passenger 4×4 suv Automatic Ford Explorer
Daily – $80
Weekly – $525
Monthly – $1,650
4 Door Automatic Toyota Corolla
Daily – $50
Weekly – $300
Monthly – $950


4 Door Automatic Hyundai Elantra
Daily – $50
Weekly – $300
Monthly – $950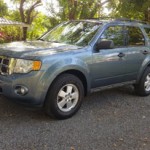 4 Door
Automatic 4×4 Ford  Explorer SUV
Daily – $65
Weekly – $350
Monthly – $1200
4 Door Automatic 4×4 Mitsubishi Outlander
Daily – $55
Weekly – $320
Monthly – $1000
4 Door Automatic 4×4 Nissan Xterra SUV
Daily – $65
Weekly – $385
Monthly – $1200
8 Passenger 4×2 SUV Honda Pilot
Daily – $70
Weekly – $455
Monthly – $1300

7 Passenger 4×4 SUV Nissan Pathfinder
Daily – $80
Weekly – $525
Monthly – $1500
Rates include local tax and basic insurance if paid in cash on arrival, 19% will be added to your rental bill if paid for by credit card.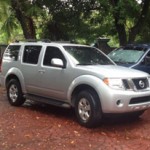 Insurance deductible is $2000.
Requirements for renting a car: – Valid driver's licence
– Driver must be 20 years of age or older.
– Credit Card – Debit Card for rental deposit.